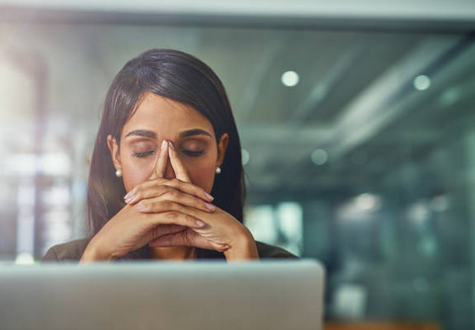 Organizational climate is a recognised but often neglected aspect of management.  But when it comes to the physical and psychological health of our employees, the pandemic has necessitated a timely reality check.
Companies are dealing with major economic repercussions including reduced business activity causing unprecedented layoffs and job insecurity.  Disability, social isolation, and waning motivation have all been on the rise1. Over the past year, more and more workplaces have reported an unhealthy organizational climate, ranging from a one-time event to ongoing challenges. Given these findings, it is in our best interest as managers to act quickly and ensure that we offer an environment that is conducive to our employees' wellbeing. Our team members need to feel seen, heard, valued, engaged and motivated.  We all agree with these ideas. But concretely, how can we put them into action?
Organizational climate refers to how employees perceive and value their work environment. This perception is influenced by a company's organizational personality, as well as it's management and teamwork culture. To determine the health of an organization, there are several factors to analyze. Employees' paradigms and perspectives have a clear impact on organizational climate. These can be influenced by a sense of unfairness but also by belief in leadership's care, respect and recognition of efforts. Clear role definition is also important.  Furthermore, unexpected challenges often appear along the way – a restructuring, a change in management, or, as we saw in 2020, a pandemic. All of these elements combine to create a unique organizational climate.
Assessing Organizational Climate
A proactive approach is key to this process, particularly in a virtual context where it can be difficult to detect the pulse of an organization.  Managers have to reflect on decisions and their impact. They need to ask questions and be prepared to listen actively to the answers.
Employee Engagement Surveys are a popular tool for measuring staff's level of motivation.  Surveys give employees the opportunity to anonymously express how they feel about their workplace, relationship with managers and colleagues, and company's strategic vision. With the help of regularly implemented surveys, results can be compared from one period to another. Managers can then check to see whether or not their actions yielded the positive results they were aiming for, allowing them to keep on top of what matters most. With this knowledge, companies are able to maintain or rebuild a healthy working climate and retain their best talent.
For further insight, individual meetings or focus groups can be conducted to discuss potentially challenging issues that emerged out of the survey.
By using these approaches, managers can benefit from more thorough information that can confirm or negate any assumptions about the root cause or nature of the challenges.
Concrete actions based on actual feedback can be implemented to restore a more positive climate within an organization. However, senior leaders must commit to devising a clear action plan first.  A successful outcome is directly related to a well-planned and communicated process.
Alone we can go fast. Together we can go further!
Beware of declaring victory too quickly.  Organizational climate is constantly evolving and companies need to be attentive in order to maintain positive progress. Team dynamics can shift or deteriorate quickly and once compromised, can lead to poor motivation and output.
Ultimately, a healthy workplace climate should not rest solely on the shoulders of managers! All team members in a company need to participate in creating a sustainable, positive and engaging corporate culture.