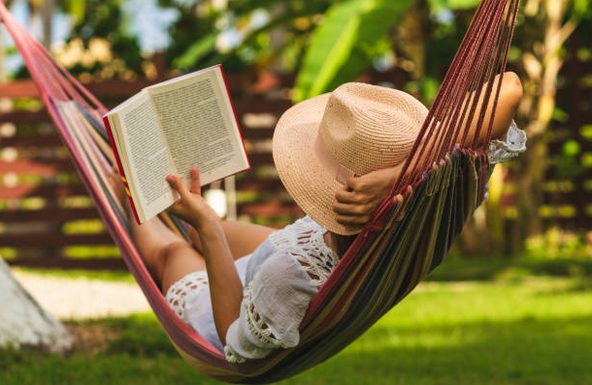 According to several recent studies, disconnecting completely during the holidays proves to be a challenge for many Quebecers. While a number of professionals agree that it has become increasingly difficult to fully "unplug" from technology, others believe that doing so may not even be necessary. Regardless of your school of thought, scientific studies have shown the importance of unplugging when it comes to your mental health, productivity, sleep quality and more. If you're ready to disconnect this summer, here are a few tips to help you draw the line between work and vacation.
Plan your vacation
Planning your vacation is extremely important if you're hoping to fully unplug. Make it known that you will be unavailable during this period. Create an automatic reply for your emails and change your voice message. Ideally, to avoid having to deal with 450 emails upon your return, delegate a colleague who can take over in case of an emergency during your absence. Also, if your office is in your home, be sure to somehow conceal it during your vacation. For example, you can rearrange your workspace if it is usually in a common area of your house.
De-activate your notifications
If you want to escape "hyper-connectivity," you need to stack all the odds in your favour. Disable your data and access to your professional accounts. Refrain from using Wi-Fi and let yourself be brave enough to get bored. According to the magazine, Psychological Science, the need to stay constantly connected is a real problem. Don't keep your phone on you all the time and only check it at certain times during the day. Just as you would on an organized tour, plan specific activities for your mornings and afternoons. It's reassuring to have a "schedule" to follow so you don't get too overwhelmed by all the possibilities, or lack thereof (kind of like during the confinement period of the COVID-19 pandemic).
Challenge yourself
Avoid touching your phone for 48 hours. Leave the house without your phone. Designate one person to be responsible for photos for the day. Tap into the creativity you so generously bring to the workplace. You might also encourage the people around you to try outdoor activities they might never have imagined. Swim in a river, play host in their garden, or go for a hike or picnic. The possibilities are endless.
If you're still not convinced that you need to unplug, studies are citing the following added benefits: reduced stress, increased concentration, creativity, mental clarity, health, sleep quality and much more!
Wishing everyone a wonderful vacation!