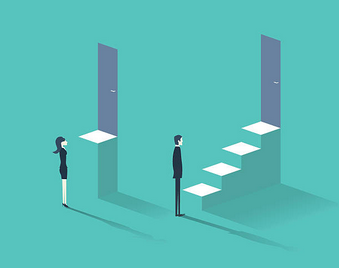 All employers whose company is registered in the Quebec enterprise register (Registraire des entreprises) and who declared having 11 or more employees in the previous year must file an Employer Report on Pay Equity Return (DEMES) annually. This report must be submitted:
Whether or not the employer has completed its pay equity exercise or conducted a pay equity audit;
Whether or not the employer has made any changes to its previous report.
For more information, visit the Commission des normes, de l'équité, de la santé et de la sécurité du travail (CNESST) website: http://www.demes.gouv.qc.ca/avant-de-commencer/#c24.
When should a DEMES be filed?
Applicable employers must file their reports within the same period designated for conducting an annual update of their company's records with the Registraire des entreprises. Organizations must file their DEMES within six (6) months following the end of their fiscal year or when updating their annual report with the Registraire des entreprises.
Enhanced enforcement by the CNESST
Although the regulation respecting the report on pay equity came into effect March 1st, 2011, the CNESST has strictly enforced it for only just over a year. Companies that neglect to file their DEMES are can be fined from $1,000 to $4,000. The CNESST can impose a fine on a non-compliant company within one year. Those who have not complied for many years are more susceptible to fines.
Although the regulation concerning the Employer Report on Pay Equity is considered part of the Pay Equity Act, government authorities enforce it separately. Consequently, any company that completes its pay equity exercise but neglects to file its DEMES is at risk of getting fined.
Unsure if your organization is fully compliant with pay equity? We can help. Contact us today and a specialist will provide you with all the assistance necessary to fulfill your obligations and provide you with peace of mind.