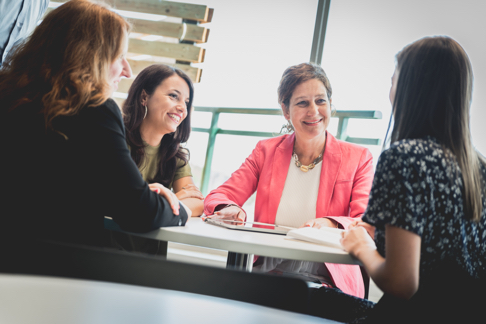 Your company is headed for significant growth over the next few years?
Find out more about a grant targeted to companies that plan to create at least 50 sustainable jobs over the next two years.
Companies that submit an application can receive up to 50% of the eligible costs of their investment project.
The application process can be difficult and time-consuming. It requires an in-depth analysis of the workforce needs and the salaries offered, a detailed description of the training activities that must be carried-out and a list of every expected training cost.
Rest assured, Solertia's team of experts specialized in human resource management as well as grants and tax credits can assist. We will help you identify your training needs, advise you on global compensation in your target market, and help you submit a detailed professional application that complies with the requirements of the program. We have successfully submitted grant applications for clients in a wide variety of industries and would be happy to help increase your chances of receiving this significant grant.
Do you think you may be eligible for this Grant? Contact us now to learn more!