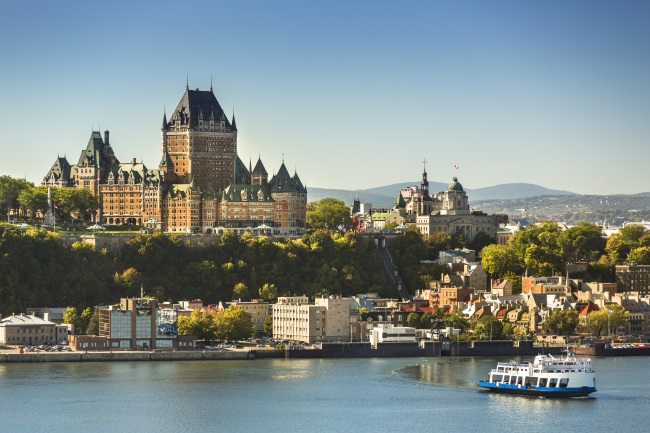 The government has placed great importance on supporting the economic development more effectively specifically for the export and digital transformation environments. Some measures include enhancing the Exportation Program, Audit Industry 4.0 Program,developing the Réseau des centres d'expertise industrielle 4.0.
1. The Exportation program has been enhanced and provides $35 million over five years. Also adjustments will be made to the program to meet certain needs targeted by Quebec companies. Details to follow.
2. Audit 4.0 has been enhanced and provides $11.5 million over 5 years to enhance the current Audit industrie 4.0 program for the manufacturing sector and will also be expanded to other sectors.
3. The Réseau des centres d'expertise industrielle 4.0 is an initiative for businesses to hire employees who will advise and support manufacturing companies in four industrial expertise centres 4.0. Initiative to be implemented by the Ministère de l'Économie et de l'Innovationin collaboration  with Investissement Québec and the Centre de recherche  dustrielle du Québec.
A new program for the Steel and Aluminum industries:
Launched on March 11, 2019, targeting the Canadian steel and aluminum industries, this initiative is to increase the economic growth through the implementation of innovative technologies and processes.

The initiative will:
Assist firms with high growth potential to scale up and expand;
Support technology demonstration and the commercialization of new technologies;
Encourage the early adoption or adaptation of leading-edge technologies and processes to improve productivity;
Increase businesses' capacity to grow.
Financial Assistance:
Minimum funding request of $150,000 up to a maximum of $1 million.
Up to 45% of eligible projects costs (i.e., for strong innovation projects that represent a forward-looking strategy aimed at advancing productivity, competitiveness and the growth potential of the firm over time).
All contributions are non-repayable.
Our team of specialized consultants would be more than happy to assist you. Contact us today!