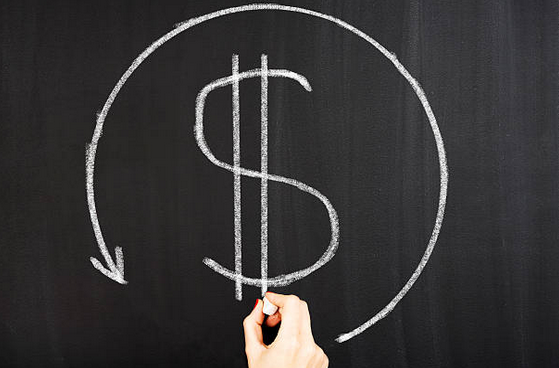 The Federal Pay Equity Act—How to Prepare 
According to a recent study by Statistics Canada in 2020, Canadian women earned an average of $0.89 for every dollar earned by men. As the saying goes, equal pay for equal work. It is reasonable for employees to expect pay equity in the workplace, and the benefits for employers willing to comply are many. But are Canadian companies ready to implement the major changes mandated by the new federal legislation? 
What is the Pay Equity Act?
The Pay Equity Act aims to bridge the salary gap between genders—the goal is to ensure equal compensation for work of equal value. The Act sets out rules and procedures that require employers to be proactive in identifying potential wage gaps in the workforce. 
Who needs to comply?
Though pay equity requirements can vary according to the size of the company, the Act applies to all federally regulated employers with more than 10 employees. Government websites have listed all activities under federal jurisdiction. These include grain elevators, grain and livestock feed mills, and seed mills.
How does the Act affect businesses under federal jurisdiction?
Employers under federal jurisdiction are responsible for understanding their new requirements and taking proactive means to fulfil them. They need to ensure equitable compensation for their different job classes. This means that if two different employees offer similar value to a business, they must be paid an equal salary. Value is calculated by weighing various factors such as qualifications, efforts, responsibilities, and working conditions. 
What do employers need to do?
As a first step, employers must inform their employees by posting notices about their pay equity plan. Employers with more than 100 employees, or those with a unionized workplace must form a pay equity committee.
From there, they must establish a pay equity plan within three years. Plans must include the following steps:
Identification of different job categories in the workplace;
Calculation of compensation for each job category;
Identification of gender prevalence in each category;
Evaluation of job value for each category;
Identification of salary gaps between job categories of equal value.
Finally, employers need to post their results and when applicable, offer compensation for any pay gaps that have become apparent through the pay equity exercise. If the salary adjustments exceed 1% of the company's annual payroll, it will be possible to spread the payments over various timelines, depending on the size of the business.
Following the initial three-year period, employers will need to submit an annual statement to the Pay Equity Commissioner, outlining their pay equity exercise which they will need to review and update a minimum of once every five years. 
What are the deadlines?
August 31, 2021—The Pay Equity Act comes into force for federal public service and federally regulated businesses with 10 employees or more.
Between now and November 1, 2021, employers need to inform their employees of their pay equity plan by posting a document in the workplace and, when applicable, forming a special committee.
Between now and September 3, 2024, employers must complete and display their final pay equity exercise. Their posting must include any pay increases and employees must be made aware that they have 60 days to come forward with any questions. 
Where do I start?
Completing your pay equity exercise is an intricate process. You'll have to look at whether you'll need to implement a pay equity committee, along with one or several pay equity programs. This is especially true for unionized workplaces, where the collective agreement must align with the new obligations stemming from the Act. It is therefore important to first assess your company's situation and obligations before you post your plan.
If you're not sure where to start, our consultants are specialists in pay equity and can help you navigate the new federal regulations. Here at Solertia, we know what to do when it comes to making sense of your requirements and ensuring you fulfill your provincial pay equity obligations, whether you're in Quebec or Ontario. If you're a federally regulated company looking to comply with recent changes in legislation, we've got you covered.
Sources:
Official:
https://www.payequitychrc.ca/fr
https://www.chrc-ccdp.gc.ca/fr/ressources/la-loi-sur-lequite-salariale-comblera-lecart-salarial-entre-les-sexes
https://laws-lois.justice.gc.ca/fra/lois/P-4.2/page-1.html
https://www.canada.ca/fr/services/emplois/milieu-travail/droits-personne.html
https://canadagazette.gc.ca/rp-pr/p2/2021/2021-07-07/html/sor-dors161-fra.html
Legal:
https://langlois.ca/les-impacts-de-la-nouvelle-loi-sur-lequite-salariale-sur-la-fonction-publique-et-les-entreprises-de-competence-federale/
https://mcmillan.ca/fr/perspectives/entree-en-vigueur-de-la-loi-sur-lequite-salariale-le-31-aout-une-date-a-retenir-pour-les-employeurs-sous-reglementation-federale/
https://www.nortonrosefulbright.com/fr-ca/centre-du-savoir/publications/f852e634/les-employeurs-sous-reglementation-federale-plus-pres-que-jamais-de-l-equite-salariale-proactive
https://www.fasken.com/fr/knowledge/2021/04/7-getting-ready-for-the-new-federal-pay-equity-act
https://mcmillan.ca/fr/perspectives/combler-lecart-nouvelles-regles-proactives-en-matiere-dequite-salariale-pour-les-employeurs-sous-reglementation-federale/
Professional:
https://cphr.ca/wp-content/uploads/2019/07/Pay-Equity-Organizations-Under-Federal-Jurisdiction-Must-Get-On-Board_-WHITE-PAPER_FRENCH.pdf