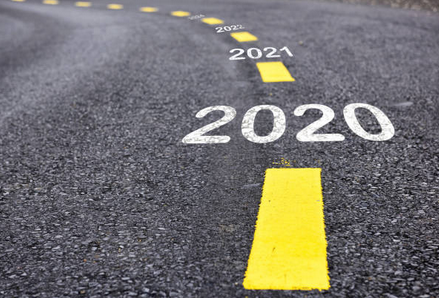 2020 is finally behind us, but the effects of this pivotal year marked by the COVID-19 pandemic will continue to be felt in the months to come. Following the Legault government's announcement on January 6, how will the new Public Health measures affect the Quebec economy?
Although the Government of Quebec has decided to prolong the closure of non-essential businesses until February 8, 2021, the impact of this new lockdown will likely have less devastating economic repercussions than the confinement in March of 2020. "Much less," says Clément Gignac, Vice President and Chief Economist at the IA Financial Group.  "It won't have the same magnitude, thanks to existing aid programs and the arrival of the vaccine."
Click here to consult the list of essential businesses: https://www.quebec.ca/en/health/health-issues/a-z/2019-coronavirus/list-commercial-enterprises/.
The manufacturing and construction industries are partly spared by these new rules. The government is requesting that they reduce their activity to a minimum in order to honour their current commitments; however, they are not requiring full closure. For Quebec companies, this means another four weeks of adhering to the same conditions they met with during the holidays, in addition to the new curfew restrictions. To the immense relief of working parents, CPE's have remained open and elementary schools will welcome students as of January 11.  High school students will be able to return to school a week later on January 18. Authorities have also called upon the Commission des normes, de l'équité, de la santé et de la sécurité du travail (CNESST) to ensure that all workplaces, regardless of sector, apply the health measures more vigorously. We recommend that you make sure to strictly enforce all required restrictions, since we can expect CNESST inspectors to remain on watch.[1]
A Quick Look at Pay Equity Maintenance Evaluations
The Pay Equity Act applies to all employers who run companies with 10 or more employees in the private, public or parapublic sectors. To this end, more than 5 600 employers should have completed their pay equity maintenance exercise between October 1 and December 31, 2020. In addition, more than 11 000 employers are required to complete and post their pay equity maintenance evaluations between January 1 and March 31, 2021.[2]
The pay equity maintenance evaluation is a requirement that follows the completion of your initial pay equity exercise or previous pay equity maintenance exercise.  The goal is to ensure that the company sustains pay equity.  In other words, the employer must check for events that are likely to create wage gaps within the company.[3]
To help you through your process, you can refer to the Pay Equity Deadline Calculator.
This tool will show you if you are affected by upcoming deadlines and ensure that you meet your pay equity obligations on time.
Increase in Minimum Wage Scheduled for May of 2021
On December 16, 2020, Minister of Labour, Employment and Social Solidarity Jean Boulet made the official announcement that minimum wage would increase by $0.40, rising to $13.50/hour as of May 1, 2021.   According to Minister of Finance Éric Girard, this adjustment corresponds to Quebec's average salary increase of 3%. The increase will benefit 287 000 people in Quebec, among them 164 700 women.  Effective the same date, tipped workers can expect their minimum wage to rise to $10.80, an increase of $0.35. However, before confirming these changes, we must first wait until the end of a 45-day consultation period.[4]
The 5-10-15 coalition denounced the minimum wage increase to $13.50. Coalition co-spokesperson Mélanie Gauvin claims it "keeps us far below the target of $15/hour." The Canadian Federation of Independent Business believes it is not a great time to increase the minimum wage as countless businesses struggle in the face of the current health crisis.
[1] https://langlois.ca/covid-19-the-government-is-tightening-restrictions-how-will-this-impact-employers/
[2] https://ordrecrha.org/nouvelles/ordre/2020/10/equite salariale#:~:text=L'%C3%A9valuation%20du%20maintien%20de,et%20le%2031%20mars%202021
[3] http://www.ces.gouv.qc.ca/english.asp
[4] The different minimum wage rates are determined according to regulations. The  Act modifying the Act respecting Labour Standards will be published in the Gazette officielle du Québec on December 23, 2020, for a public consultation period of 45 days