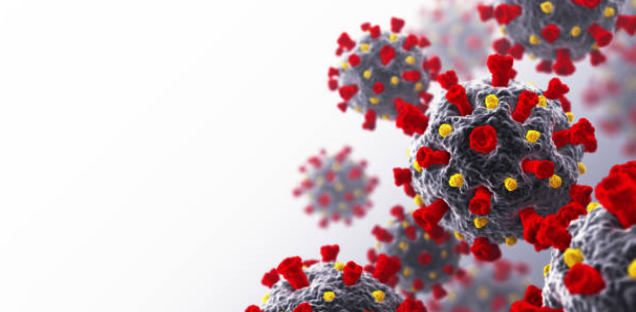 On January 30, 2020, the World Health Organization (WHO) declared that COVID-19 was a "Public Health Emergency of International Concern" as the total number of cases rose to an alarming level, reaching 90,893, with 3,110 confirmed deaths.[1] Like the seasonal flu, COVID-19 is a respiratory illness spread through droplets that are produced during coughing and sneezing by an infected person. As of March 18, 2020, more than 207,000  cases have been confirmed in 150 countries worldwide. So far, China, Italy and Iran have been the most affected. To date, Ontario has 214 cases and Quebec has 94.[2] Worries are increasing about an international shortage of protective gear for healthcare professionals because of increased demand and cost.
Given these statistics, it's easy to understand why so many people are feeling anxious and afraid about going into work in potentially confined spaces with people who could be carrying the virus. They are quickly avoiding taking public transportation and visiting other crowded areas. The workplace is no exception, and we understand why people may be nervous about coming into the office. Considering the gravity of the situation, what are your obligations as an employer or HR professional?
Employer and employee responsibilities
Employers are required to monitor the health and safety of their employees under the Act Respecting Occupational Health and Safety. Therefore, it's necessary to determine the potential risks, assess them, and implement control and prevention measures within the company.
It's also a good idea to remind your employees of their duty to ensure the health and safety of your workplace.[3] If employees don't comply with instructions, they could be sanctioned.
Also note that employees have the right not to perform their work if they believe that there are any risks to their health and safety, and if the employer hasn't implemented any measures to reduce the risks.[4]
Communication is critical
Now is the time to communicate clearly, directly and frequently with your staff, if you haven't done so already. Educate them about the virus and its risks, symptoms (fever, cough, difficulty breathing) and prevention measures (social distancing and proper hygiene). This is a critical way to help your employees manage their stress. It's also recommended to put up signs demonstrating proper hand washing technique in bathrooms and to make hand sanitizer available to the entire office. If any of your staff members express concerns, listen to them and provide reassurance. Wherever possible, you can adjust work arrangements for employees who don't feel comfortable coming into the office.
Be flexible
If your place of work has not been mandated to close and employees express discomfort working from the office, now is the time to offer flexible work arrangements. Help your staff work from home and hold meetings remotely. This will mean working closely with your IT Dept and offering training on new ways of working.  If your organization doesn't have an official telework policy, you could offer it temporarily until the virus has been contained. Even during these difficult times, don't be surprised if your employees are more productive or have increased job satisfaction—there are many proven benefits of telework.[5]
Watch out for discrimination
There have been reports of discrimination, particularly toward Chinese-Canadians.[6] It would be prudent to remind your employees that your psychological and sexual harassment prevention and complaint handling policies are in full effect. You can also raise their awareness of the Charter of Rights and Freedoms, which protects Canadians from racial discrimination. As an HR or management professional, it's important that you take note of your employees' attitudes and behaviour to prevent, target and correct any actions that could infringe upon this fundamental human right.
Wendy Glaser, M.Sc., CHRL, Manager, HR Consulting – Ontario
& Camille Durocher-Bundock, M.Sc., CIRC, HR Consultant
[1] World Health Organization, www.who.int
[2] https://www.canada.ca/en/public-health/services/diseases/2019-novel-coronavirus-infection.html
[3] See section 49: http://legisquebec.gouv.qc.ca/en/showdoc/cs/s-2.1
[4] See section 49.1: http://legisquebec.gouv.qc.ca/en/showdoc/cs/s-2.1
[5] "Benefits of Telecommuting For The Future of Work," Forbes, July 20, 2017.
[6] https://calgary.ctvnews.ca/calgary-s-chinese-community-speaks-out-against-racism-and-xenophobia-over-coronavirus-1.4793364